Tourist Attractions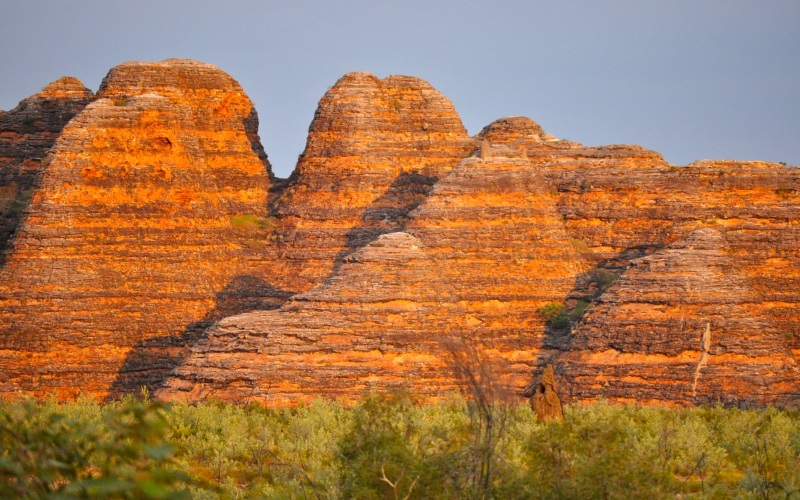 **COVID-19 CAMPING IN NATIONAL PARKS ALERT – KIMBERLEY REGION**
As a result of regional travel bans being introduced by the State Government, travel bans into the Kimberley commenced as of 9pm on Thursday March 26, 2020.
The following campgrounds and attractions will not be opening for the season as previously scheduled:
* Windjana National Park Campground
* Silent Grove/ Bell Gorge Campground
* Purnululu National Park Campgrounds
* Danggu Geike Gorge Boat Cruise
Online campground bookings for Parks and Wildlife Service sites have been suspended until further notice. Any existing bookings with a start date up to and including 31 May 2020 will be cancelled and people will be contacted directly to arrange a full refund.
People currently camping are advised to make arrangements to return home as soon as possible, with the exception of those with no fixed address, backpackers/travellers, or those unable to find alternative accommodation. Given the situation is evolving and travel restrictions may be further tightened, any camper remaining in situ should consider their ability to be self-sustaining for an extended period of time.
For more information and a full list of site closures as a result of COVID-19, please visit
www.exploreparks.dbca.wa.gov.au. Keep up to date on all park and site closures at www.alerts.dbca.wa.gov.au.
We hope to see you again in the Kimberley once conditions return to normal.
Halls Creek has something for everyone, whether you're just passing through or staying to experience the real Australian Outback.
Follow the link below to our Tourism Website for ideas of what to see and do while your in Halls Creek.
Purnululu National Park, Duncan Road and Wolfe Creek Crater just to name a few!

For more information contact the Visitor Information Centre.