Local Government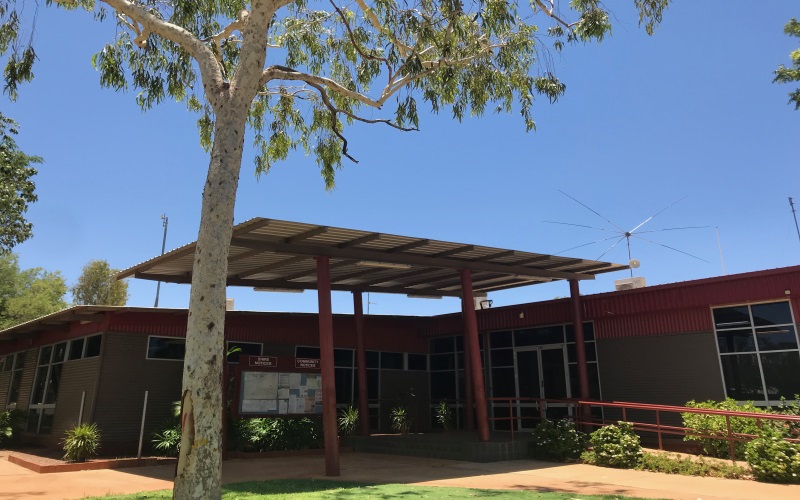 Our Vision
The Shire of Halls Creek town and remote communities are economically diverse, caring, and proactive with a strong sense of responsibility and pride.
Council
Council is the governing body of the Local Government and is made up of seven Elected Members (also called Councillors).
The role of Council is defined in the Local Government Act 1995 (the Act):
To direct and control the local government's affairs; and
To be responsible for the performance of the local government's functions
Each Elected Member is elected for a four year term, however Local government elections take place every second year on the third Saturday in October, with half the Council retiring at each election. Retiring Council members are eligible for re-election. After each election Elected Members select a Shire President and Deputy Shire President from amongst themselves.
Councillors play a very important policy-making role, requiring the identification of community needs, setting objectives to meet those needs, establishing priorities between competing demands and allocating resources.
Elected Members do not have authority to act or make decisions as individuals; they are members of an elected body (Council) that makes decisions on behalf of the local government through a formal meeting process.
The Council undertakes a range of roles which are put into practice by the Shire officers. These roles inform how the Shire will activate the Strategic Community Plan through new projects and operational activities.

| Council's Role | Description | Example |
| --- | --- | --- |
| Leader | Plan and provide direction through policy and practices. | Local Planning Strategy and Scheme. |
| Provider | Provide physical infrastructure and essential services | Waste management, roads, drainage, parks, Post Office, recreation facilities. |
| Regulator | Enforces State legislation and Local Laws. | Environmental health, land use planning, building services, ranger services and emergency management. |
| Advocator | Advocate and support initiatives on behalf of the local community and the Kimberley. | Tanami and Duncan Road projects, active member of the Kimberley Regional Collaborative Group and Kimberley Zone. |
| Facilitator | Bring stakeholders together. | Participate in human services interagency networks. |
| Funder | Provide funds or other resources. | Community grants. |
Chief Executive Officer and Staff
The Act states that a local government is to employ a Chief Executive Officer (CEO) and such other persons as the Council believes are necessary to carry out the functions of the local government and the council.

Each Council employs staff to:
Advise council members on matters to be discussed at meetings;
Administer the day-to-day operations of Council; and
Implement Council decisions.
The CEO acts as a conduit between Council and staff. All staff are ultimately responsible to the CEO. The CEO is responsible to Council for the implementation of Council policies, decisions and budgeted works, the provision of accurate and timely advice to Council and the efficient administration of the Shire.
Organisational Structure
The Shire of Halls Creek management structure consists of seven principal departments Corporate, Executive, Health and Regulatory, Youth and Community Development and Infrastructure and Assets, each led by a Director under the direction of the Chief Executive Officer.
Health and Regulatory is responsible for environmental health, building control, statutory planning, ranger services and the landfill site;
Infrastructure and Assets is responsible for engineering design, civil works construction and maintenance, parks and gardens and building maintenance;
Corporate is responsible for finance, information technology and customer service (transport licensing, travel and tourism, post office and administrative support for Yarliyil Art Centre)
Executive is responsible for governance, human resources, economic development and strategic planning.
Youth and Community is responsible for youth services, community engagement and the recreation centre.
Decision - making in Local Government
The Shire President
The role of the President is to:
Preside at Council Meetings (in this role the President is required to ensure that meetings are conducted in a correct and orderly manner and to remain impartial when chairing the meeting.
Provide leadership and guidance to the community.
Carry out civic and ceremonial duties, such as conducting citizenship ceremonies on behalf of local government.
Perform other such functions as are given to the President by the Local Government Act or any other written law.
Liaise with the Chief Executive Officer on local government's affairs and the performance of its functions.
Speak on behalf of local government as a corporate entity.
Chief Executive Officer
The Chief Executive Officer acts as the channel between the elected members and the employees' of the local government. All other employees ultimately receive their direction from, and are responsible to the Chief Executive Officer. The Chief Executive Officer is the chief non-elected officer and has a number of functions such as:
Advise Council in relation to the local government's functions.
Ensure that advice and information is available to Council so that informed decisions can be made.
Manage the day to day operations of the local government.
Be responsible for the employment, management, supervision, direction and dismissal of other employees.
Liaise with the President on local government's affairs and performance of functions.
Cause Council decisions to be implemented.
Speak on behalf of local government if the President agrees.
Ensure that the records and documents of the local government are properly kept; and
Perform any other function specified or delegated by the local government or imposed under an act or any other written law as a function to be performed by the Chief Executive Officer.
Delegations
The Chief Executive Officer and other officers have delegated authority from Council to make decisions on a number of specified administrative and policy matters which are subject to ongoing development. These delegations are detailed in the Delegations Register and are reviewed annually by Council. In keeping with the legislative requirements, Council makes decisions which direct and/or determine its activities and functions. Such decisions include the approval of works and services to be undertaken, and the allocation of resources to works and services. Decisions are also made to determine whether or not approvals are to be granted for applications from residents for various forms of development. Council has a number of Policies which enable matters to be dealt with on a consistent basis.